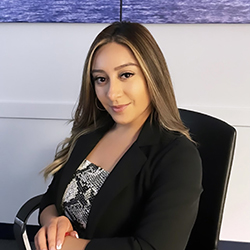 YESICA GUZMAN
Yesi joined the CCC family in September of 2015. She graduated from Fox College in December of 2015 with an Associates's Degree in Administrative Assistant.
Yesi is very passionate about criminal law. Her in-depth research and problem-solving skills help her to find solutions to very unique problems. Yesi's close attention to details is not at all affected even under stressful situations and tight deadlines that working in the criminal and personal injury field may bring. Yesi's bilingual skills have supported our attorneys greatly in helping to communicate with a wider array of clients and building trust in our firm.
Yesi is a true native of Chicago and a die-hard Cubs fan. In her free time, she enjoys exploring the hidden gems of the city. Her interests are: working out, traveling, watching criminal shows, and spending time with her parents and two younger siblings.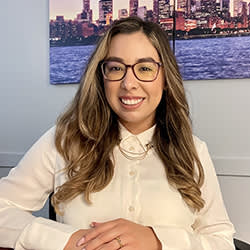 ALEXIS SUAREZ
Lexie joined the CCC family in February of 2019. She graduated from MacCormac College in August of 2017 with an Associates's Degree in Paralegal Studies.
Lexie's past volunteer and customer service experience help her to be heavily involved in client communications. Lexie frequently follows up personally with each and every client to ensure that all their physical and legal needs are met. Her passion for reading and writing allows her to assist in the preparation of pleadings, discovery, and medical summaries. Lexie is eager to learn and hopes to continue to expand her knowledge of Real Estate, Personal Injury, and Worker's Compensation law with Marc as her mentor.
Lexie was born and raised in Chicago, a true Cubs fan. On the weekends, Lexie enjoys Bible teaching in Pilsen. Her interests are: spending time with her three younger siblings, cooking, painting, traveling, watching Family Feud, and night drives down Lake Shore drive with her boyfriend, Marcos.